The Racecar for Everyday Driving: The Alfa Romeo 4C Spider in Hurst, TX.
Have you ever wanted more out of your driving experience: more excitement, more style, more power? It's a feeling that isn't easily shaken, but when you choose a new Alfa Romeo 4C Spider as your next vehicle, you will never feel like wanting more.
Alfa Romeo takes pride in incorporating parts of their racecars into their roadcars, and the F1 lineage is most clear in the case of the 4C Spider.
BEAUTIFUL, INSIDE AND OUT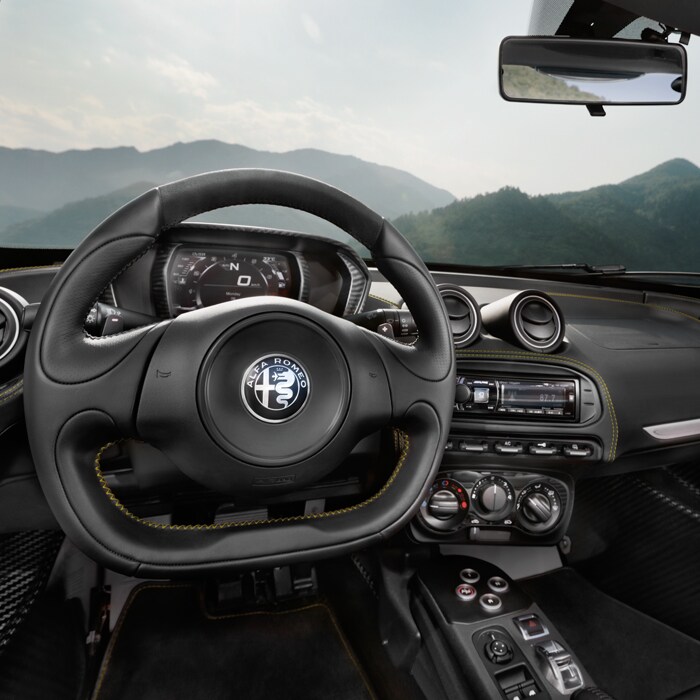 The Alfa Romeo 4C Spider is designed to be driven with an open top so you can feel the sun on your face and the wind in your hair. The body is shaped to maximize aerodynamics so that you'll be cutting through the wind and not feeling the effects of drag.
Inside the car, you'll discover minimalist beauty, and features including Alfa DNA Pro Drive Mode Selector, which allows you to dial in your desired driving settings. All of the controls are angled toward the driver so you have an ideal view of it all.
VIEW INVENTORY
POWER YOU CAN FEEL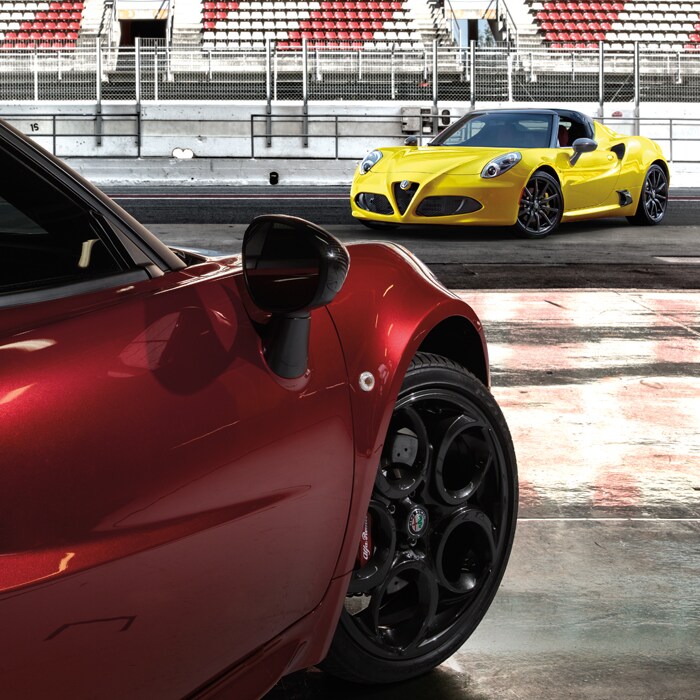 The 4C Spider is powered by a turbocharged inline four-cylinder engine that makes 237 horsepower and 258 lb-ft of torque for a 0 to 60 mph time of 4.1 seconds. This is enough to conquer any sweeping highway on-ramp in the Dallas-Fort Worth metroplex, giving you that nimble racecar sensation you've been looking for.
VIEW INVENTORY
OUR HURST, TX ALFA ROMEO DEALERSHIP CAN HELP YOU DECIDE