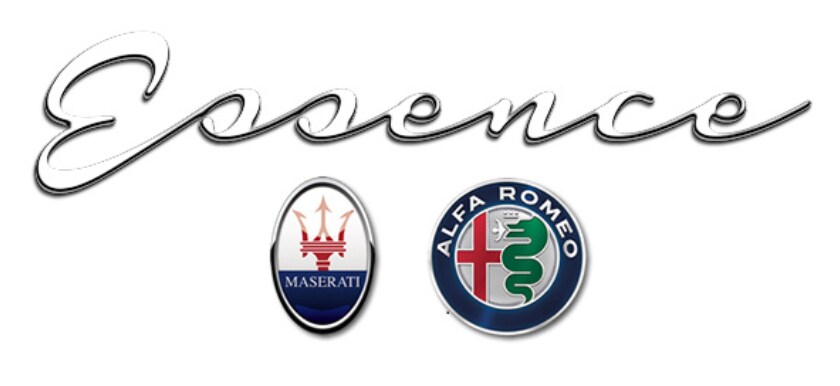 Maserati and Alfa Romeo are two Italian car manufacturers who specialize in stunning, top-of-the-line sports cars, sedans and SUVs. That means bold vehicles, such as the 2017 Giulia Ti sedan or the 2018 Maserati GranTurismo, that drive as good as they look. And they make any driver look good as well, regardless of the occasion. Whether pulling into a parking space at the supermarket or pulling up to the valet stand at a 5-star restaurant in an Alfa Romeo or Maserati, you're sure to impress.
Getting into one of these vehicles is easier than you might imagine. Start by talking with the Essence Sales staff. They're not only friendly and professional, but also thoroughly knowledgeable and committed to making sure you get the most out of your purchase. They understand that luxury doesn't amount to much unless it's backed up by durable construction and reliable performance.
That's why our Sales staff make it their business to be familiar with every last feature of each model we carry. They're here to answer your questions, provide personalized attention and make sure you're presented with plenty of options. And when it's time for a test drive, they can't wait to share the excitement that only comes with getting behind the wheel of one of these elegant yet potent vehicles!
Of course, if life is getting a little too hectic as the holidays near, you can still browse through our new, certified and pre-owned inventory online. The luxury car-buying process has never been quite so low-maintenance. Interested in leasing or financing agreements? We have them, too! Contact us today to learn more about our seasonal specials and incentives.
Don't just get back on the road. Take to the streets in style. Shop Essence's selection of reliable luxury vehicles, always available at great prices.
Proudly Serving the Dallas - Fort Worth area, and neighboring communities - Frisco, Garland, Plano, Grapevine, Southlake and Frisco.