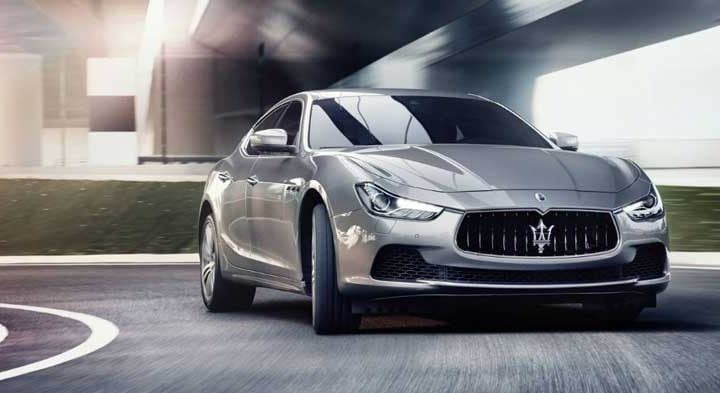 Ready to step out of the ordinary and ease into the sublime? Then come by Essence Maserati in Hurst and test drive the superb
2018 Maserati Ghibli
, the latest expression of Maserati's century-old commitment to innovation, competition and winning.
At the theater or your favorite restaurant - or simply backing out of your driveway - heads will turn as you sit behind the wheel of this beautiful, finely crafted machine. With its elegant yet bold design, progressive technology and empowering performance, the Ghibli is a sports sedan like no other.
Even sitting still, the
2018 Maserati Ghibli
makes a great impression. From its signature grille and Trident logo to its quad chrome tailpipes and the sculptured silhouette it cuts, this car is unmistakably a Maserati.
But how does it move? Whether you opt for the Ghibli, the Ghibli S or the Ghibli S Q4, you'll appreciate its nearly endless possibilities for performance. Power for the Ghibli comes courtesy of a 3.0-liter, twin-turbocharged V6 engine that's available in two power configurations: 345 hp or 424 hp. With either, you'll enjoy the Maserati driving experience - the ability to drive long distances in a vehicle that is both refined and handles dynamically at high speeds.
Inside of the cabin, master-artisan handcrafted materials and finishes bring the famed Italian automaker's concept of luxury to life. With its unmatched craftsmanship, the interior of your Ghibli will become your personal haven as the miles glide by beneath you.
Adding to the joy of your ride, a Herman Kardon Premium Sound system is standard on the 2018 Ghibli. This state-of-the-art entertainment system delivers rich, detailed sound quality and features a 900-watt amplifier, a special high-performance subwoofer and 10 speakers that fill the entire cabin with superb sound.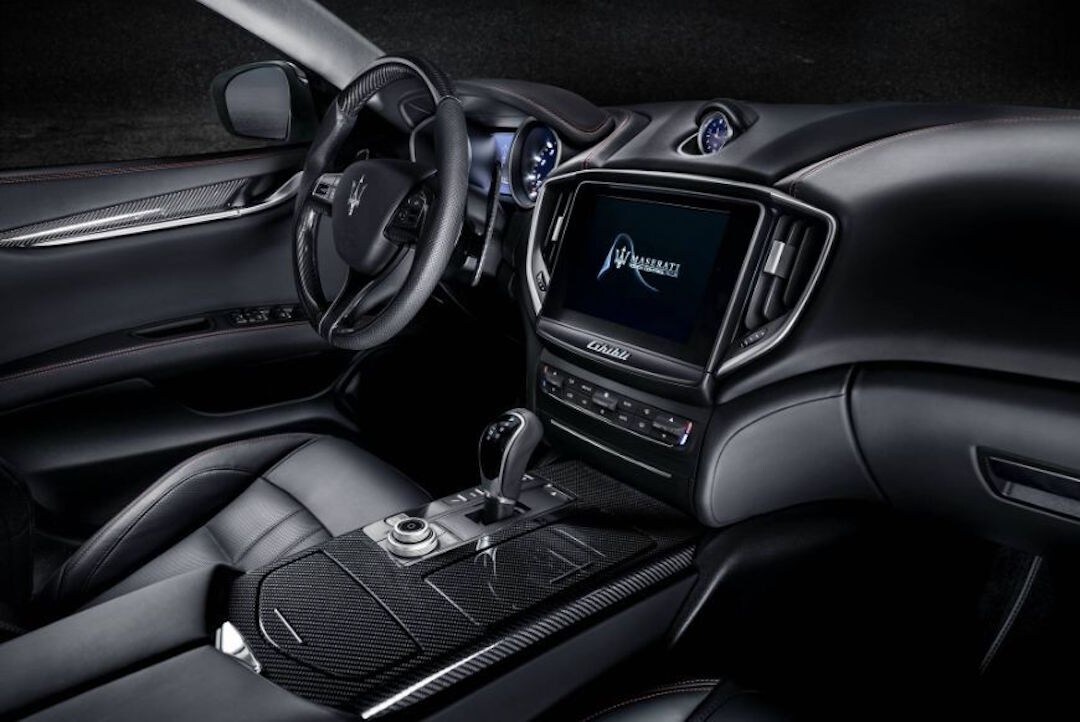 Rest assured that safety hasn't been overlooked in the 2018 Ghibli either. The engineers at Maserati take a proactive approach when it comes to driving dynamics. Therefore,
Integrated Vehicle Control (IVC)
is standard on all Ghibli models. IVC detects the onset of vehicle instability and applies corrective measures, including the reduction of engine torque and the application of brake force to individual wheels. Maserati's Electronic Power Steering (EPS) further provides excellent road feel, and it integrates with the Ghibli's Highway, Lane Keeping, Active Blind Spot and Cross Traffic Assists.
In an age when some are "going green," you might be tempted to consider how the Tesla Model S compares. Both the Ghibli and the Tesla Model S offer their own refined styling and upscale interior. When it comes to performance, however, the two are playing in different leagues. Yes, the Model S has a bit of zip, but its 75 kWh engine can't match the Ghibli's turbocharged top speed of 163 mph - to say nothing of the roar of the Ghibli's acceleration. Fuel efficiency is nice, but, for discerning drivers, beauty, performance and safety are everything. The Maserati Ghibli excels in all three areas.
For a bold, automotive statement elegantly delivered, you can't go wrong with the 2018 Maserati Ghibli.
Browse
Essence's complete Maserati
inventory
and picture yourself in the driver's seat of a genuine, iconic Italian automobile. Or come by the Essence Maserati showroom at 555 NE Loop 820 in Hurst, TX today and test drive this beautiful masterpiece of automotive engineering.
Proudly Serving the Dallas-Fort Worth area, and neighboring communities - Garland, Plano, Grapevine, Southlake and Frisco.