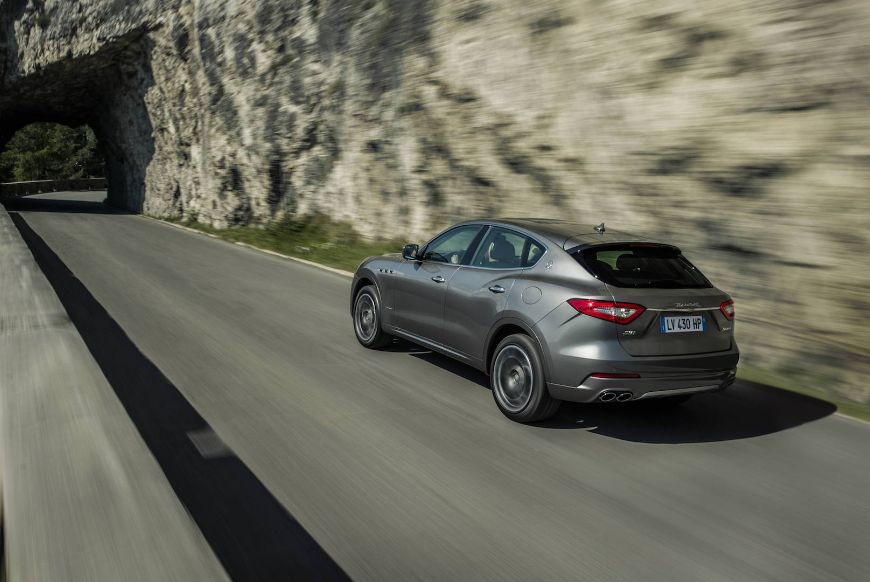 One test drive will make you forget all about the weather.
The
Maserati Levante
is a luxury SUV like no other - one that comes complete with Italian panache! Motor Trend hails the new Levante as a "stylish sport utility with the emphasis on sport," but also honors it for safety, dependability and comfort. All of which made it one of the magazine's top contenders for 2018 SUV of the Year.
Motor Trend goes even bolder, predicting that the Levante "will likely become the company's best-selling model worldwide." When talking about an automaker as legendary as Maserati, that is high praise indeed. Maserati has a reputation for quality and luxury, and, as Motor Trend notes "what Maserati got right, they really got right" with the Levante.
So what exactly did they get right? Well, the vehicle's "multisensory driving dynamic" for one thing. Not to mention its "premium interior materials," which include (most notably) its
Zegna Mulberry Silk
inserts. All of this and more, says Motor Trend, "supports the brand's reputation and values."
Let Essence Maserati & Alfa Romeo in Hurst, TX show you why Motor Trend and so many other top automotive magazines and websites have fallen in love with the Levante - a car so stylish that
Car and Driver
calls it "an automotive Monica Bellucci." Like the beautiful, talented and award-winning Italian actress, the Levante has a flair and elegance all its own. Its wood and leather interior is as stunning as it is comfortable, and its twin-turbo V6 (two versions: one that revs at 345 hp, the other at 424) delivers all the power you could want. In short, the Levante is an SUV vehicle which is "bristling with Italian sights, sounds and smells… a tall, capable and snarling means to performance-car ends."
Essence Maserati & Alfa Romeo can show you exactly what these automotive connoisseurs are talking about. Better yet, Essence can show you how you can get behind the wheel of a Levante at a price that makes sense for you. It's hard to do Maserati one better, but we can, and routinely top the manufacturer's specials and purchase incentives with our own exclusives. We have special buy and lease deals available and are famous for our "purchase on your terms" financing packages.
Come to Essence Maserati & Alfa Romeo in Hurst, TX and test drive a Maserati Levante today!
Proudly Serving the Dallas - Fort Worth area, and neighboring communities - Frisco, Garland, Plano, Grapevine, Southlake and Frisco.