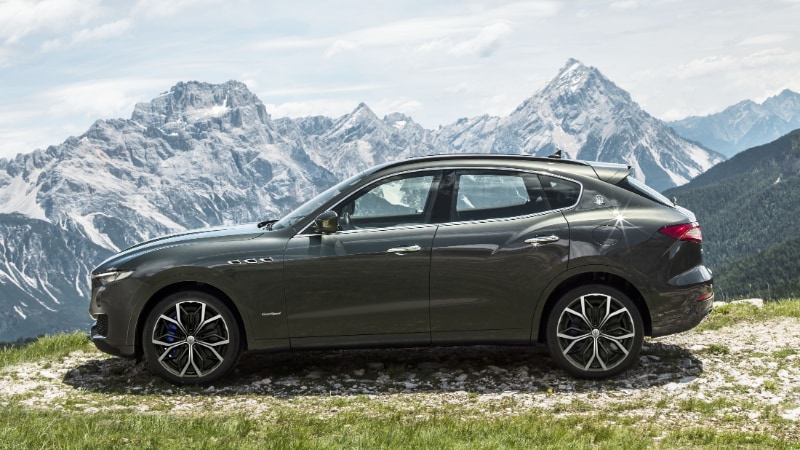 If you need a vehicle that gives you plenty of room, but you don't want to sacrifice sleekness, style and comfort,
Essence Maserati
&
Alfa Romeo
in Hurst has just the SUV for you - the exciting
2018 Maserati Levante.
Named for the famed winds that blow across the Mediterranean, the Levante can be tranquil one moment but accelerate to gale-force speeds in a matter of minutes. The only difference between Maserati's masterpiece of Italian automotive engineering and that mighty force of nature is that the former is always under your control.
Inspired by the sporting spirit of Maserati, this SUV gives you both all-terrain capability and the very finest in Italian craftsmanship going back over 100 years. With coupe-like lines and elegant appointments that separate it from every other SUV on the road, the Levante makes every journey an adventure. And that's true whichever model you choose: the
GranLusso
or
GranSport
.
The GranLusso's styling focuses on luxury, offering front Comfort seats with a 12-way power adjustment and memory function that provides instant access to preset configurations. You also have a choice of either full premium Italian leather or
Emenegildo Zegna Silk Edition upholstery
. Each option is complemented with Radica open-pore wood trim, and the power-adjustable steering wheel is finished in fine wood.
Like the GranLusso, the GranSport is powered by a
Maranello-built V6 engine
. However, this model concentrates on driving dynamics. Its front Sport seats hug both driver and passenger, offering excellent support along with the 12-way power adjustment and the same memory functionality as in the GranLusso. But the GranSport also features a powered steering wheel with multifunction buttons, chrome gearshift paddles and power aluminum foot pedals that will be of special appeal to driving purists.
Further, in fulfilling its role as a luxury SUV and go-anywhere four-by-four, the Levante features some of the world's most sophisticated air suspension technology, making a drive feel more like a glide. In fact, the Levante's advanced active air system even allows you to raise or lower the vehicle according to your preference. You can choose from any one of six settings, selecting the height you deem appropriate for any road or terrain.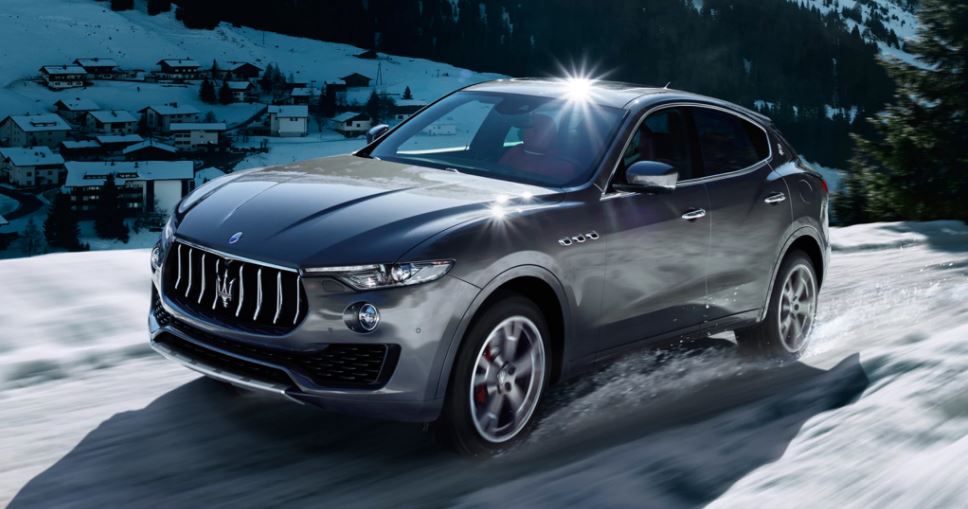 GranLusso or GranSport? Either way, your luxurious Levante SUV will be instantly recognizable thanks to its distinctive, sculpted vertical-bar grill and Neptune-inspired emblem, both instantly recognizable symbols of Maserati's timeless grace.
So, if you're in the market for an SUV that combines elegance, grace and outstanding performance whatever the circumstances, we hope you're convinced that the Maserati Levante SUV should be your vehicle of choice.
Visit us at
555 NE Loop 820 in Hurst, TX
, Monday through Saturday from 9:00 a.m. to 7:00 p.m. Let us get to know you, and we promise we'll do all we can to help you become the proud owner of the superb Maserati Levante.
Proudly serving the Dallas-Fort Worth Metroplex and its neighboring communities: Frisco, Garland, Plano, Grapevine, Southlake and Frisco.